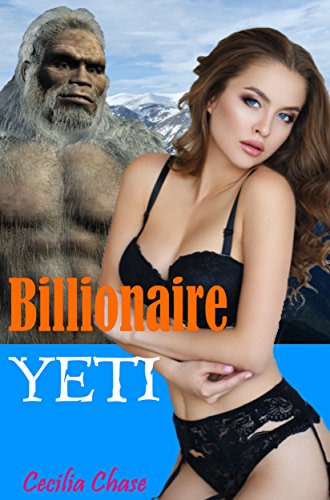 Billionaire Yeti: A BBW Paranormal Alpha Romance
Billionaire Monster #1
Bigfoot erotica, paranormal, BBW
Evil Genius Society
May 21, 2016
eBook
Kindle Unlimited

Kitty Murray couldn't care less about climbing the corporate ladder and only reluctantly agrees to an internship with the mysterious owner of Mi-Go Corporation. A billionaire genius who hadn't ever been seen in public. But on the grounds of his mountaintop Greek mansion she'll discover secrets the office gossip couldn't even imagine.
Henry Newman isn't just any billionaire, he's a mythical creature who requires offerings of female companionship from his employees. Kitty's never had a man pick her over a skinny bikini-ready body like her boss Charlene, but the yeti's massive arms will make her his plaything. -Amazon
Do you know what enticed me to read Billionaire Yeti? The handsome yeti gentleman on the cover. I mean, look at him!
Anyway, Cecilia Chase's book is one of the more creative bigfoot stories I've read so far in the bigfoot romance/erotica category. Chase introduces readers to her protagonist Kitty Murray. She works in a lowly position in a major billion-dollar company: Mi-Go Corporation. Sounds like a premise from Fifty Shades of Grey, right? Believe me, if I had to choose reading between that and Billionaire Yeti a million times, I would choose the yeti book.
Kitty receives an invitation to take her career a step further with an internship…in Greece. She hesitates at first, but she realizes this is a once-in-a-lifetime opportunity. Nothing is going on for Kitty in Seattle compared to what could happen overseas. She accepts the invitation, not knowing she's in for a big, furry surprise.
Nobody knows much about Harry Newman of Mi-Go Corporation. All they know he's a genius and has helped the company make billions. Apparently, he requires frequent companionships with the new female interns who come to his exclusive Greek mansion.
Let's hold up for a second. The whole internship surprise is what makes me tilt my head questionably. Human interns discover the last minute they'll sleep with their massive yeti CEO as part of some "intern ritual?"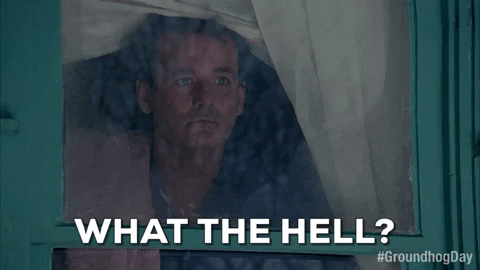 Imagine if you were in this situation. Would you retreat or stick around to see what'll happen? If I knew about it, I would take a different job altogether. It doesn't matter how handsome he is (stupid sexy cover yeti).
The Billionaire Yeti is one of those erotica books you can't take seriously. I believe it's meant to be read for the giggles and the steamy, explicit scenes. I recommend looking at Cecilia Chase's other titles before reading this book. You'll see what you're getting into:
See? Don't venture into this book expecting something like Penelope Sky or Jodi Ellen Malpas' works. This book comes from the other side of the erotica spectrum.
Should You Read It?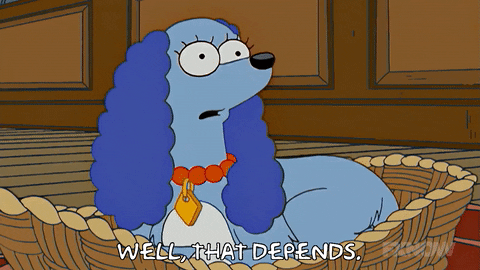 If you're contemplating on The Billionaire Yeti, know what you're getting into. There were moments I laughed, and other times I read with my eyes wide open at the surprising scenes. Kitty Murray does have a HEA (happily ever after) with her billionaire yeti. As long she was happy, I was happy. It wasn't the ending I was counting on, but hey, it didn't leave me appalled.
Looking for more book reviews? Here you go:
(GIFS: GIPHY)
(Book cover pics: Amazon)