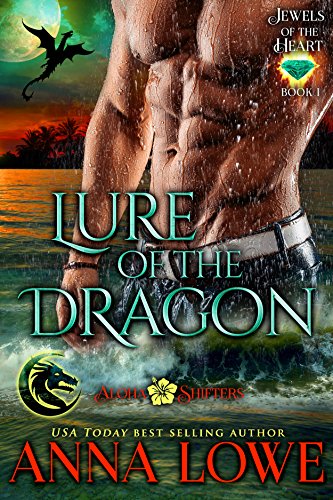 Lure of the Dragon
Aloha Shifters: Jewels of the Heart #1
Paranormal, shifters
Twin Moon Press
April 18, 2017
eBook
Kindle Unlimited

Good dragons? Bad dragons? Twenty-four hours ago, private chef Tessa Byrne didn't know about the terrifying world of shifters. Now she knows too much, like the fact that a ruthless dragon lord is determined to claim her — forever. Tessa flees to Maui, where sunny skies, swaying palms, and a handsome stranger conspire to play tricks with her heart. Can she truly trust Kai Llewellyn and his band of battle-hardened shapeshifters to save her from a gruesome fate?
Don't trust a human, and never, ever fall in love with one. Those are lessons Kai learned the hard way. But Tessa is different. Her emerald eyes mirror the mysterious pendant she wears, and her flaming red hair makes his heart race. Is his inner dragon just greedy for a new kind of treasure, or is Tessa his destined mate?
(Amazon)
A paranormal romance set in a tropical paradise? Hawaii, to be exact? Dear Anna Lowe, you have my attention.
Lure of the Dragon is a fun shifter romance I wouldn't stop reading over and over again. I love the fact the human female protagonist doesn't act so powerless in a shifters' world. She gets scared, yes, but she doesn't back down. She doesn't take crap from anybody, even when her love interest says something ridiculous.
A Troubled Chef & Her Dragon Bodyguard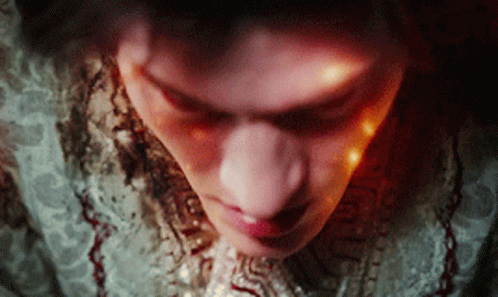 Private chef Tessa Byrne has escaped Arizona after a dragon shifter has attacked her. A mysterious female fox shifter directs Tessa to Hawaii, where she would be safe. There, she meets another dragon shifter named Kai. Tessa is fearful of him at first with good reason. Soon, she realizes he means her no harm and can't resist her intense attraction to him.
Kai has orders to protect the beautiful redhead Tessa. His inner dragon is already claiming her as his true mate. There's more to Tessa than meets the eye, something to do with her ancient family history and the strange jewel she has brought along with her.
Book Verdict: "YES!"
Lure of the Dragon is not your typical lovey-dovey paranormal romance. Seriously, it won't put you to sleep. There's mystery, adventure, and helicopter chases to keep you turning the pages.
You'll meet some interesting characters in this book. Kai has four shifter roommates: Silas (dragon), Hunter (bear), Boone (wolf), and Cruz (tiger). They all have unique histories, but you'll have to read the following sequels to learn more about them.
If you've never read a shifter romance before, I'd highly recommend starting with Anna Lowe's Lure of the Dragon. This book was so much fun!
Need more reviews? Read: