Bearly Spring Break
Paranormal Romance
Amazon Digital Services LLC
April 11, 2017
eBook
65
Kindle Unlimited

Spring Break means fruity drinks, tiny bikinis, and bad decisions.
At least for people who leave Mina's mountain town for warmer pastures. Instead of beachside lounging, the werecat is stuck manning the bar while her boss soaks up rays on sunny shores. 
When a former lover orders a drink with a side of bragging, Mina can only be saved by an interruption. Her prayers are answered in the form of Jackson, a bear shifter who considers the forested peaks the perfect place to spend his vacation. He rescues Mina from her uncomfortable reunion, but can he do more? After all, the night is young and they have steam to burn.
Maybe Mina doesn't need a daiquiri and exotic retreat to find a slice of paradise after all…
Who's Ready for Spring Break?
I know I know, spring break is long gone for this year. It never hurts to relive the adventures (especially the sensual ones) through a book.
Have you missed out on a little spring fling fun yourself? Your job or lack of vacation funds have you stuck at home? Reading Karen Cobalt's Bearly Spring Break will offer you the fun you deserve.
Note: This book takes place in the woods instead of the beach. There's fun to be had in Mother Nature's forests.
What's Happening in the Woods?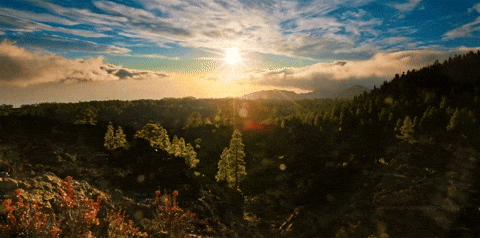 Bearly Spring Break begins with a bar owner shifter: Mina. Unfortunately, most of her customers are gone on spring break. Business is barely running. To make things worst, Mina's ex has the nerve to step into her bar with his new, younger girlfriend (who's apparently a smoke addict).
The hot bear shifter Jackson comes in, and Mina forgets all about her ex problems. That's when the real spring break begins.
Why The Two Star Rating?
Honestly, I'm giving Bearly Spring Break a 2.5 rating. The rating system plugin I have doesn't do "half" ratings.
I was disappointed with Cobalt's book because it stopped right when Mina and Jackson's chemistry was going great. Directly after they made love, the end!
Picky? Yeah, I know.
I know this book was only a short story, but not with an ending like that. C'mon, I liked Mina and Jackson!
I guess you get what you get.
Conclusion
Be aware Bearly Spring Break is a spring fling short story. It's quick as the real holiday break itself.
You'll like the characters even though they'll be gone in a hot second. My low rating it's only for its ending. It could've been more. Oh well, a short story is a short story.
However, if you love shifter romances like what Karen Cobalt writes, here's more she has to  offer (I may read in the future):
Apparently, I have a thing for shifter novels. It's trending in this blog!
Want more reviews? Check out these recent posts: