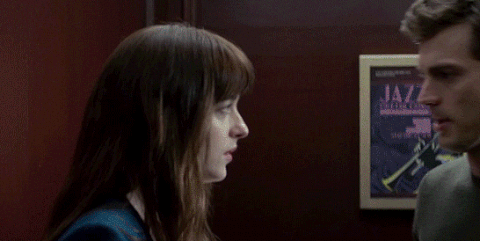 I've hinted I'd watch the Fifty Shades of Grey movie. Here we are.
The 2015 movie came out just in time for Valentine's Day (what a coincidence). Dakota Johnson starred as Anastasia Steele and Jamie Dornan as Christian Grey.
Fun fact: Sons of Anarchy's Charlie Hunnan was appointed to play as the young, billionaire dom, but he called it quits before the film production got down into some serious business.
Fifty Shades author E.L. James got into the movie action writing the script along with screenwriter Kelly Marcel. Marcel's writing credits include Saving Mr. Banks (2013), Venom (2018), and the TV series Terra Nova (2011).
Did Fifty Shades fail in the box office? Of course not!
The movie made $571 million worldwide out of a $40 million budget. It made just enough to create the following sequels: Fifty Shades Darker (2017) and Fifty Shades Freed (2018). The movie was also nominated for an Oscar for Best Original Song. Fifty Shades of Grey had a lot going on despite its controversies.
TAME?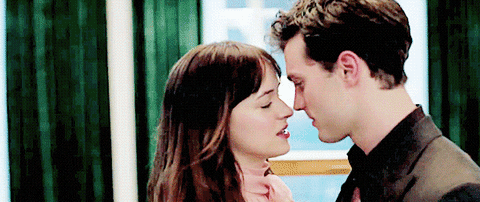 Despite the explicit contents from the book, the movie was rather tame (in my opinion). Its famous sex scenes weren't so extreme as I imagined it would be when I read the book.
I'm glad the tampon scene wasn't included in the movie. You know which scene I'm talking about (if you had read the book).
Dakota Johnson played Ana's clumsy character quite well. Jamie Dornan 's take on Christian Grey was rather emotionless. Was that part of Grey's character? I know rocks with more personality.
WTF SCENES?
There were several WTF scenes in Fifty Shades that had me scratch my head. Some scenes I've remembered from the book that still left me clueless.
First of all, Kate (Oh Kate). She doesn't trust Christian with Anastasia during their first encounters.
What does she do? She lets Christian take drunk Ana away from the nightclub while she dances the night away with Christian's brother!
Good job, Kate! Best friend of the year! Imagine the worst Christian could've done to Ana.
Secondly, the whole Beetle Volkswagon scenario was downplayed in the movie. Ana drove everywhere with her beloved Beetle. Christian's rich, dominating self decided it was time to sell it off for a car of his expensive tastes.
Jose gave the beetle to Ana. Obviously, it was a way for Christian to get rid of any of Ana's belongings that came from different men.
Besides, Jose was barely mentioned in the movie. He was in the first 30 minutes then he disappeared.
Now we get to Carla, Ana's mother. She couldn't attend to her daughter's college graduation because her husband (4th) broke his foot.
Really? C'mon, Carla! I'm sure something could've been done. You'd think he broke in half and he's in intensive care. This is the 21st century. We have wheelchairs!
MOVIE OR THE BOOK?
I'd choose the Fifty Shades movie over the book. Even though, I still think Christian Grey is a super creep.
I rather take two hours of the movie than 500 pages of pure exasperation. The movie is great to joke around with your friends on a Friday evening. It's not the movie's intent, but it can be.
Thankfully, the movie swept over my frustrations with the book. I mean, we've all encountered bad erotica sometimes in our lives.
What a relief.
Want more post like this? Check these recent articles and reviews: