Sold to Daddy
Bad Daddy Series
Billionaire Romance
Amazon Digital Services LLC
March 12, 2019
eBook
107
Kindle Unlimited

EVERETT
I took her in for her own good.
Out of the kindness of my heart.
But spending more time with her only makes me want every single part of her.
Every inch of her body.
Every inch of her heart.
And between you and I, I don't plan on stopping until she loves me.
LANE
My mother's problems landed me in his arms.
I know I should be upset, but I can't be.
Everett takes care of me, makes me feel safe.
And the more I get to know him, the more I think I might want him.
I can't cross that line.
Not with this man—my ex-stepfather.
I don't think I'm strong enough to resist, though.
I don't want to resist.
I won't.
It's Not What You Think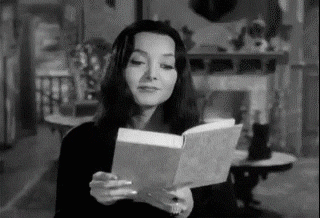 The Sold to Daddy title can be misleading. It's not of those humiliating, heartwrenching, dark romances. I promise! Honestly, it's a more light-hearted story.
Bonus: You'll have your slice of steamy scenes too.
On the other hand, there's a whole bunch of problems. Not the story itself, but the characters' situations.
When Your Real Family Sucks
Lane has had a normal life. She lived happily with her single mom Justine, goes to college, and surrounded by great friends.
Suddenly, Justine tells Lane to pack her bags and move in with her ex-stepfather Everett. Sure, he was an okay dad at the time being, but Lane would rather stay with her mom.
Justine finally pushes Lane out of the door. Lane doesn't like the whole situation one bit.
Everett, a wealthy art gallery owner, receives a desperate plea from his no-good cheating ex-wife Justine. She's having money problems with her boyfriend, Derek. Everett never liked him. Derek's into some shady businesses and Everett don't want Lane exposed to it.
Everett offers Justine thousands of dollars to help in exchange he takes care of Lane until Justine gets her act together. Lane's temporary stay is longer than planned. The longer they're together, the more attraction sparks between them.
Drama, Drama, Drama
Sold to Daddy has the right dose of drama needed in this contemporary billionaire romance.
My heart goes out to Everett. Even though he's not part of Lane's life anymore (cause of Justine's cheating self), he had the kindness to take his former stepdaughter into his care. I mean, she wasn't living in the best conditions since Derek was a bad influence.
I appreciate this book neither being a syrupy sweet romance or super dark as the title may have a lead. Believe me, Sold to Daddy has drama. There are hidden family secrets, suspicious characters, and memories that should've been left forgotten.
Did you know this book is supposed to be a take on The Beauty and The Beast? You can see it a little bit as you read especially with Everett's temper. He's a bit of a neat freak. The first night Lane stays at his estate, he tells her to dress formally for dinner. His reaction to Lane's casual attire is a bit much, but you can see how he's the beast in this story.
"Sold to Daddy" Worth the Read?
Like I said before, there's nothing dark about this book. Go ahead and read, especially if you're into billionaire love stories. The book's not a long read, only a little over a hundred pages. You can finish it in a day or two (if you have plenty of time).
The next in the series after Sold to Daddy is Safe With Daddy. If you read and like Sold to Daddy, check this book out too. I might read the next one as well!
Craving more posts? Check these articles & reviews: