Romance writers and readers speak in a secret language. How good is your romance genre vocab?
Do you know the best MC novels starring a BBW character with a HEA? What the heck does that all mean?
I feel your confusion. I've been through the same issue as I venture through the romance community. Here are 17 romance genre vocab words you need to know:
1. Clean Romance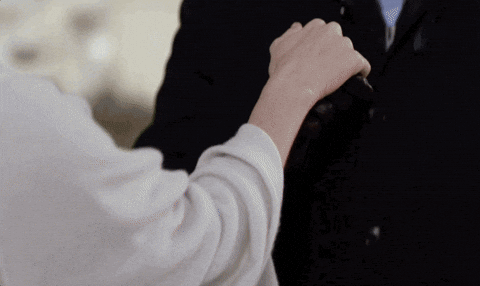 Clear romance: the opposite of 50 Shades of Grey. No whips and chains in these titles!
Think warm, fuzzy Christmas romantic comedies you'll find on the Hallmark channel. These are clean romances. There are no explicit sex scenes, highly dangerous situations, none of that.
Inspirational and Amish romances are huge in the clean romance department.
If you're in the mood for sweet and wholesome love stories, this genre is the perfect match for you.
Examples:
A Hopeful Heart (Hearts of the Lancaster Grand Hotel #1) by Amy Clipston
Capturing the Viscount's Heart by Abby Ayles
Every Breath by Nicholas Sparks
The Masterpiece by Francine Rivers
The Mistletoe Promise by Richard Paul Evans
2. BBW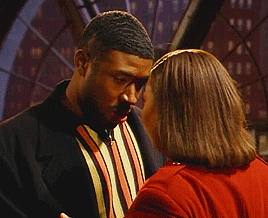 How come the skinny gal always gets the guy? It's like high school all over again. Big girls deserve a happily ever after too. BBW stands for "Big Beautiful Woman."
Examples:
Big Girls Do It Better (Big Girls Do It #1)  by  Jasinda Wilder
Her Purrfect Match (Paranormal Dating Agency #3) by Milly Taiden
Making Changes by Lila Rose
Muffin Top (The Hartigans #2)  by Avery Flynn
The Red Scot (Curvy Girls' Club #1) by Twyla Turner
3. BDSM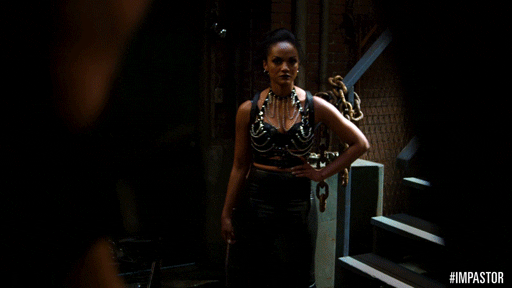 Now here's a genre closer to the 50 Shades realm. Actually, much better than it. You'll receive horrified looks if you mention 50 Shades in the real BDSM community.
BDSM represents:
Bondage & Discipline
Domination & Submission
Sadism & Masochism
If you're up for reading books filled with pleasure and a sprinkle of pain (or a whole load), hook up with BDSM.
Examples:
Bared to You (Crossfire #1) by Sylvia Day
The Claiming of Sleeping Beauty (Sleeping Beauty Trilogy #1) by Anne Rice (aka Anne Roquelaure)
The Siren (Original Sinners #1) by Tiffany Reisz
The Story of O by Pauline Reage
Submissive (The Submissive Series #1) by Tara Sue Me
4. BWWM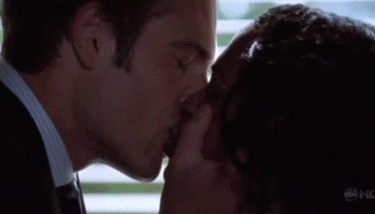 While you may find love stories between two different races categorized as interracial, there's a collection of books known as BWWM aka "Black Woman, White Man."
Honestly, I didn't know this was an actual trend, but hey, here we are!
Examples:
Dipping into Sin (Dipping into Sin #1) by DJ Parker
First Love by Tiya Rayne
Game, Set, Match (Love Match #1) by Nana Malone
The Minotaur's Kiss (Gods and Concubines #1) by Erin St. Charles
The Wedding Date (Wedding Date #1) by Jasmine Guillory
5. Dark Romance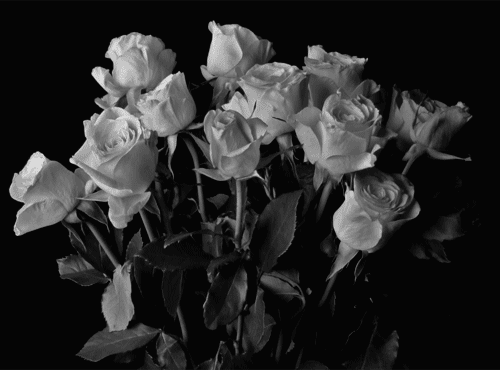 You have romance with a healthy combination of rainbows, cuddles, and a bit of conflict. Dark romance is nothing like that. This genre is not for the romantic faint of heart.
Dark romances usually include a-hole anti-heroes, stressful situations, and a boatload of heartache. You'll still have your happy ending(somewhat).
With these books, you'll have to tread through glass barefoot first to the happily ever after.
Examples:
Captive in the Dark  (The Dark Duet #1) by CJ Roberts
Monster in His Eyes (Monster in His Eyes #1) by J.M. Darhower
Raw by Belle Aurora
Raze (Scarred Souls #1) by Tillie Cole
Twist Me (Twist Me #1) by Anna Zaires
6. Erotica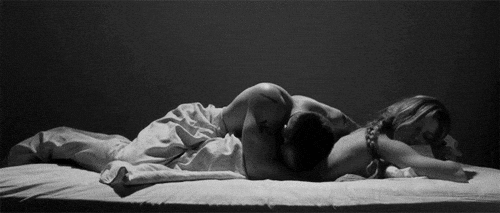 Erotica takes the sex scenes to a whole new level compared to your regular romance novel.  Erotica's intent is to turn you on. That's that!
Examples:
Addicted by Zane
Gabriel's Inferno  (Gabriel's Inferno #1) by Sylvain Reynard
Submission by Cherie Feather
This Man (The Man #1) by Jodi Ellen Malpas
Unmasqued (Seduced Classics #1) by Colette Gale
7. HEA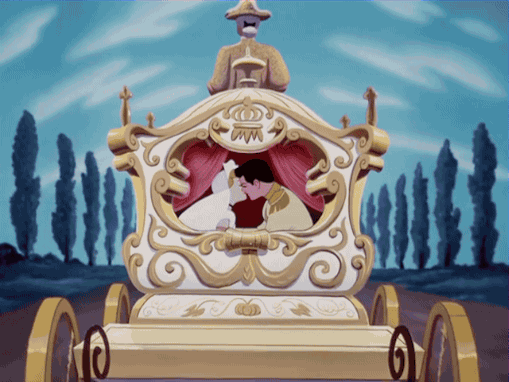 HEA is the abbreviation for "Happily Ever After." Want a romance novel with a happy ending? You got it!
Books labeled HEA are guaranteed to leave you with a smile on your face (unlike Romeo & Juliet).
Examples:
Easy (Contours of the Heart #1) by Tammara Weber
Hopeless by Colleen Hoover
Masked Innocence by Alexandra Torre
Shine Not Burn (Shine Not Burn #1) by Elle Casey
Someone to Watch Over Me  (Bow Street #1) by Lisa Kleypas
8. LGBTQ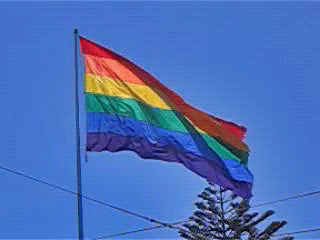 Books labeled LGBTQ stands for "Lesbian, Gay, Bisexual, Transsexual, and Queer." For gay romances, you may find books labeled m/m and f/f for lesbians.
Love for everyone!
Examples:
Gravity Between Us by Kristen Zimmer
Love Me Tomorrow by Ethan Day
Romancing the Inventor (Supernatural Society #1) by Gail Carriger
Starting from Scratch (Housemates #5) by Jay Northcote
Try (Temptation #1) by Ella Frank
9. MC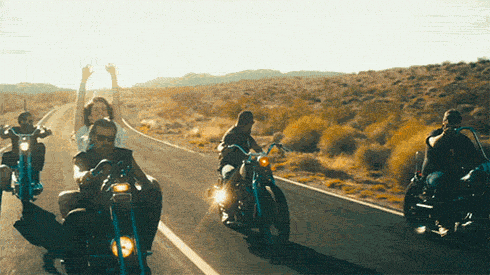 MC simply stands for "Motorcycle Club."
I didn't know bikers was a huge trend in the romance community until I discovered the Amazon listings. I guess we all need a bad boy with a motorcycle once in our lives (or more).
Examples:
Judgment Road (Torpedo Ink #1) by Christine Feehan
Own the Wind (Chaos #1) by Kristen Ashley
Ravage Me (Ravage MC #1) by Ryan Michele
Reaper's Property (Reapers Motorcycle Club #1) by Joana Wylde
Storm (Storm MC #1) by Nina Levine
10. MFM
MFM is a Male/Female/Male relationship where the men are not together in the relationship (no touching). Think two brothers and one woman or two best guy friends with their gal.
Examples:
Arson and Ache (Surrender to Them #8) by Kelli Callahan
Dirty Therapy (Dirty #1) by Tara Crescent
Her Billionaire Bosses by Samantha Twinn
Only You (The Only #1) by Vivian Ward
Twin Tempt by Jess Bentley
11. MMF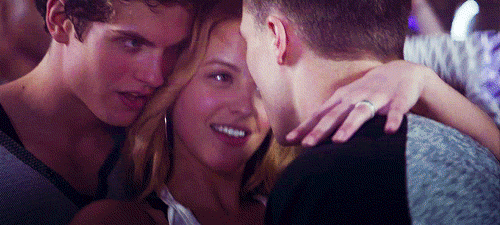 MMF is a Male/Male/Female relationship. Usually, the men in this menage are into each other as well as with their lady.
Examples:
Back Home by Nicole Stewart
Mine by Chloe Lynn Ellis
Night is Darkest  (Men in Blue #1) by Jayne Rylon
The Royal's Pet by Adora Crooks
The Thing About Us by Jennifer Domenico
12. MPreg
The first time I've ever heard of MPreg I was teen reading Lord of the Rings fanfiction. Legolas (remember the elf guy) was pregnant with Aragorn's baby. Yes, ARAGORN'S baby.
MPreg is "Male Pregnancy." It's a common theme I 've found in gay paranormal omegaverse titles.
Examples:
Alpha's Sacrifice (Irresistible Omegas #1) by Nora Phoenix
Country Passion by Aiden Bates
King's Conquest (Mending the Rift #1) by Valentina Heart
The Omega's Secret Baby (Oceanport Omegas #1) by Ann-Katrin Byrde
Sacred Fate (Chronicles of Ylandere #1) by Eresse
13. New Adult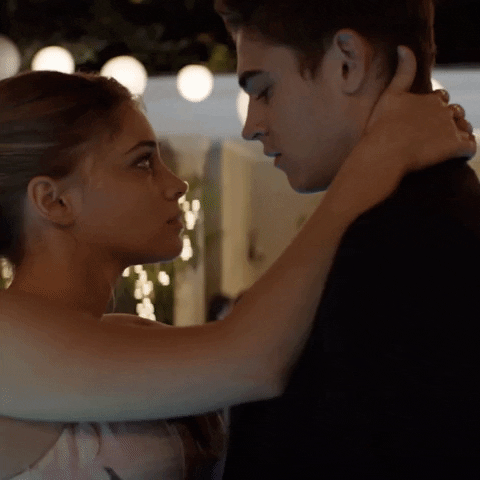 New adult titles target readers from ages 18-30. The stories usually follow young adults (after high school) venturing through the first events in adulthood such as college and their first jobs.
New adult romance is like the big sister of little YA (young adult) romances.
Examples:
After (After #1) by Anna Todd
Better With You (Bragan University #1) by Gianna Gabriela
Fallen Too Far (Rosemary Beach #1) by Abbi Glines
Misadventures of a College Girl (Misadventures #1) by Lauren Rowe
Slammed  (Slammed #1) by Colleen Hoover
14. Omegaverse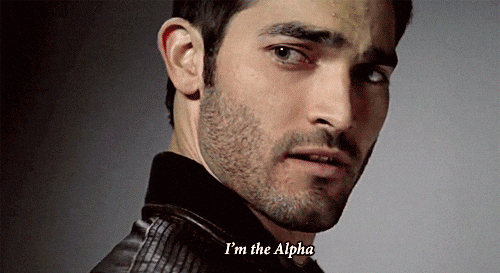 Omegaverse is another term I'm familiar with thanks to fanfiction. These stories feature three types of characters: the alpha, the beta, and the omega.
The alphas are the leaders of the pack. They're super-dominant and protective. Depending on their character, they can be quite arrogant or downright sweet.
Betas are in between the status of alphas and omegas. They can only have children with other betas, no omegas. They're not found in many omegaverse stories. Most titles only include alphas and omegas.
Omegas are at the bottom of the omegaverse social hierarchy. They're the nurturing, motherly archetypes. They're always looking up to alphas for protection and care (especially when they go into heat).
Examples:
Crave to Conquer (Myth of Omega #1) by Zoey Ellis
Lodging the Alpha's Omega (Alpha Omega Lodge #1) by Emma Knox
Omega (Demon Chaser #1) by Charlene Hartnady
The Human Omega by J.L. Wilder
When an Alpha Purrs (A Lion's Pride #1) by Eve Langlais
15. OMYW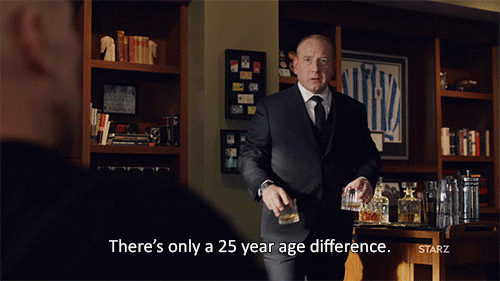 OMYW means "older man, younger woman." For consent's sake, these books usually have an 18-year old protagonist with a much older man. None of that Lolita stuff here!
Examples:
A Place Without You by Jewel E. Ann
Balance by Lucia Franco
Give In by Layla Frost
Rush (The Breathless #1) by Maya Banks
Wanting Mr. Cane (Cane #1) by Shanora Williams
16. Reverse Harem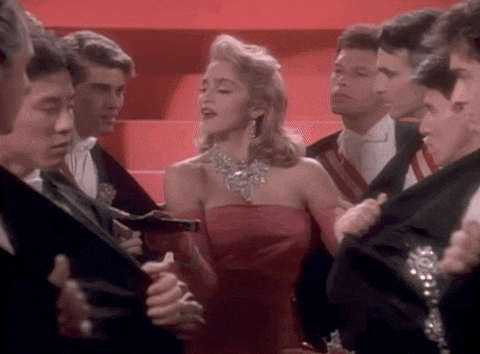 A regular harem is one man with multiple female lovers. In reverse harem, it's one female with multiple male love interests.  Numbers of lovers can range from three to six (what I've seen) depending on the title.
Examples:
Capturing Their Mate by Piper Stone
Don't Rush Me (Nora Jacobs #1) by Jackie May
The Lioness Of Egypt (The Shifters of Africa #1) by Leigh Anderson & Alice Wilde
Power of Lies (The Dark Orchid #1) by Auryn Hadley
Queen Takes Knights (Their Vampire Queen #1) by Joely Sue Burkhart
17. WWBM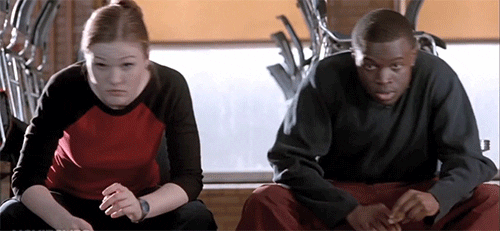 Remember BWWM? WWBM stands for "White Woman, Black Man."
Examples:
Baller (Fight Night #3) by Simone Scarlet MMA
The Frozen by Michel Prince
Undressing Mercy by Deanna Lee
War Bride (The Chained #2) by Elise Marion
Wednesday Nights with Jamie by Daisy Dexter Dobbs
CONCLUSION
Now you know which romance genres are which thanks to the vocab list provided. When someone asks you if you have a favorite BBW MC omegaverse dark romance series, you can point out which one you prefer.
Want more posts? Read these:
(Gifs: GIPHY)