Fifty Shades of Grey
Fifty Shades of Grey Trilogy
Erotica
Vintage Books
April 3, 2012
Hardcover
514
Library

When literature student Anastasia Steele goes to interview young entrepreneur Christian Grey, she encounters a man who is beautiful, brilliant, and intimidating. The unworldly, innocent Ana is startled to realize she wants this man and, despite his enigmatic reserve, finds she is desperate to get close to him. Unable to resist Ana's quiet beauty, wit, and independent spirit, Grey admits he wants her, too—but on his own terms.
 
Shocked yet thrilled by Grey's singular erotic tastes, Ana hesitates. For all the trappings of success—his multinational businesses, his vast wealth, his loving family—Grey is a man tormented by demons and consumed by the need to control. When the couple embarks on a daring, passionately physical affair, Ana discovers Christian Grey's secrets and explores her own dark desires. 
-Amazon
What on Earth Did I Just Read?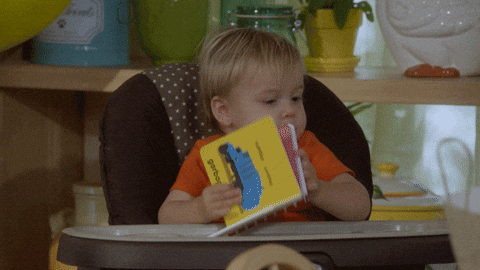 I thought I was reading erotica. I thought I was reading something fun, hot, and sensual. Fifty Shades of Grey had the whips, the tension, and the build-up.
Fifty Shades of Grey was a nightmare. Christian Grey was a nightmare!
I gritted my teeth in frustration as I endured reading this book. I was angry at Anastasia Steele going through this nonsense.
What Happened in Fifty Shades of Grey?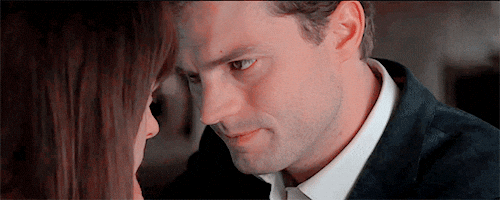 Anastasia helps her journalist roommate Kate interview Christian Grey. Kate couldn't interview because she was sick. However, she seemed much better after Ana's return.
Apparently, Ana's encounter with the "ever so hot" Christian gets him to start stalking her. He so happens to stop by Ana's part-time job at the hardware store. Coincidence? Of course not!
Grey gives Ana unwanted, expensive gifts like first edition vintage books and the latest Mac computers. Ana refuses at first, but Grey insists her to keep them.
Why does Ana fall for Christian? After reading, it adds up to him being hot. It's not really about his personality at all. It's not hot when he's a stalker and a control freak.
I couldn't find any real plot in Fifty Shades of Grey. I've read erotica before with plot. I'm sure there's bigfoot erotica with a better plot.
No offense to E.J. James at all. Dear James, you do you. It's the story, not you as a human being.
I'm surprised how many people responded to Fifty Shades of Grey like it's the first, sexiest book ever written.
Oh well, we have different opinions, right?
Oh Grey…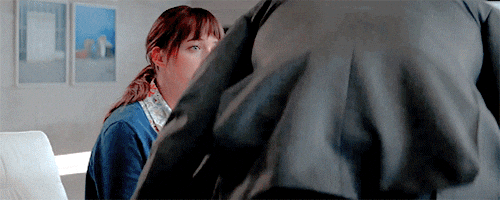 Would you date somebody with serious control issues, a secret past, and hands you a list of domination/submission requirements? Probably not.
Christian took advantage of a young, naïve woman. He knew better. He had to. Ana was the perfect prey.
Christian could've gone with a more experienced, knowing woman. He probably knew Ana was going to cling to him no matter what he did to her.
What was really upsetting were the things he said to Ana whenever she had a problem with their rather intimate situations:
"So you felt demeaned, debased, and assaulted-how very Tess Durbeyfield of you. I believe it was you who decided on the debasement, if I remember correctly. Do you really feel like this or do you feel like you ought to feel like this? Two very different things. If that is how you feel, do you think you could just try to embrace these feelings, for me? That's what a submissive would do."
WTF, no?
But wait, there's more:
"You didn't at any time ask me to stop-you didn't use either safewords.
You are an adult-you have choices.
You're absolutely not listening to the right part of your body.
Alaska is very cold and no place to run. I would find you.
I can track your phone call-remember?"
 Isn't that sweet? Isn't this gaslighting? Someone, please enlighten me.
Any Great Characters?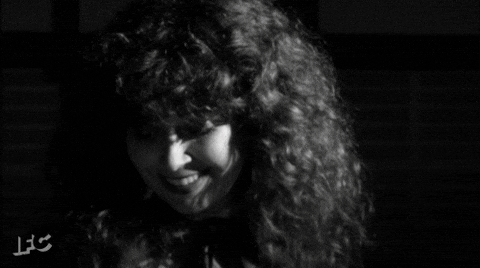 By now, you know I don't have much good to say about Christian Grey.
Anastasia could've been better, smarter. Half of the time I've felt bad for her and other times I kept shaking my head at her ridiculous decisions.
Kate, Ana's friend, isn't the greatest best friend. At first, she warns Ana about Christian's intentions. Next thing she wants to know how was sex with him. Plus, she was too busy fooling around with Christian's brother Elliot to be honestly concerned.
The characters in the entire book were merely two-dimensional. Most of the men seem to be after Anastasia and here comes Christian to save the day.
Ugh.
Conclusion
One thing's for sure: I'm not finishing the Fifty Shades trilogy. You don't know how much relief I had after completing the first book.
It would've been better if Ana was a stronger character and Christian was 50 shades better.
I'm curious about the Fifty Shades of Grey movie. There are two sides of the movie review: praise and hate.
Before you decide to read this book, research BDSM erotica books, the all-time famous. Read those then read Fifty Shades of Grey. See the differences.
This was a difficult read. I warn you.
Check out these related reviews & and recent articles: