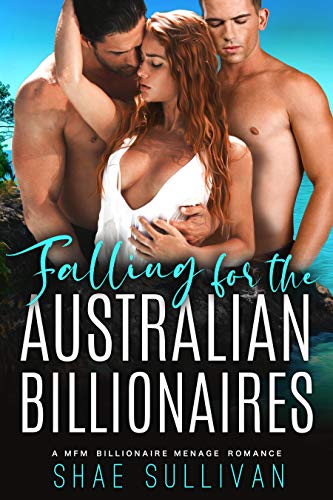 Falling for the Australian Billionaires
MFM, billionaires, erotica
Amazon.com Services LLC
May 16, 2020
eBook
Kindle Unlimited

Calla
It's official. I'm so over this year.
And I need an escape—like yesterday.
What's got me ready to flee?
Oh you know, just a cheating lying bastard of a boyfriend and a sexist, a-hole boss, who both conveniently decided that this is the week to reveal their craptastic sides.
So what's a girl suddenly stuck with an ex-boyfriend, and an ex-boss, to do? Finally, take her brother up on his offer to visit him in Australia.
I just want to get away from everything in New York City and clear my head before the next phase of my life.
Besides, Australia does happen to have some of the hottest men on Earth. And a hot, gorgeous, Aussie rebound sounds like the perfect remedy to my wounded heart.
I'm by no means a prude... but sleeping with two random guys at a party is definitely out of my wheelhouse.
I intend to write it off as one random wild night when I run into them again.
Except this time, they're standing next to my brother, and it turns out, they're his bosses!
Bad. This is really really bad.
I should just pack my bags and disappear back across the Atlantic Ocean, but there is something about Oliver and Charlie I can't ignore.
Maybe it's the way their strong hands grip my thighs or the way their eyes caress and undress me every second we're alone. Or maybe it's the way those lips know exactly where I need them.
But whatever it is, I need to wake up from this island vacation dream, because who the hell finds their happily-ever-after in the arms of two men?
(Amazon)
Shae Sullivan's Falling for the Australian Billionaires reads strongly similar to the Scottish Billionaires and the Bookaholic. The only difference is it's set in Australia, and the billionaires don't live in a castle. However, I liked this one better than the Scottish Billionaires. Maybe because the book is set up in one of my favorite places in the world (LOL).
Let's Talk About These Australian Billionaires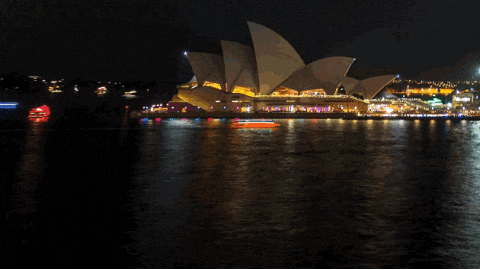 Billionaire best friends Charlie and Oliver run Viscero, an app development company in Sydney, Australia. While they have booming career lives, their love lives barely exist. They're looking for the one girl they can both love and cherish forever.
Meanwhile, Calla is not having the best time of her life in New York City. She was fired from her marketing assisting job, and her boyfriend Dante has cheated on her. Her brother Jamie invites her to spend some time with him down in Australia. Calla takes the opportunity to escape the NYC madness.
Jamie happens to work in Viscero. Sparks fly when he introduces Calla to his super sexy Australian bosses. Now, Calla has a dilemma. Should she begin in a new life in Australia with Oliver and Charlie or try to pick up the pieces of her old life back in New York City? She has a month to decide.
Final Verdict: "Okay"
If you had to choose between the Scottish Billionaires or the Australian Billionaires as your first read from Sullivan, I'd recommend the latter.
I appreciate the author giving Calla a month before she decides to spend happily ever after with her wealthy lovers. Plus, I love how humble Oliver and Charlie are about their wealth. They don't show it off to impress their American girlfriend. I barely remember the Scottish billionaires' professions (being hot IDK).
Falling for the Australian Billionaires is a decent MFM novel. I liked the story, the characters, and I stood by Calla's decision. Realistically, getting the chance to date, not just one, but two billionaires within a month in a foreign country is rare. But who cares? This is fantasy; it's what makes this book enjoyable.
If you're curious about Sullivan's other works, check out:
Want more reviews like this? Read: