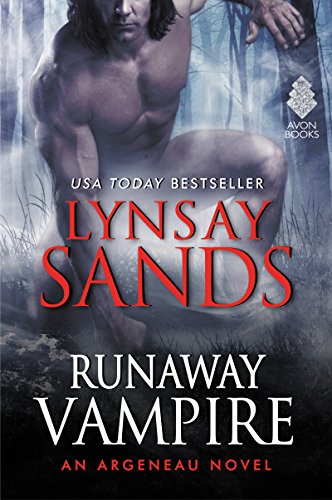 Runaway Vampire
Argeneau #23
Paranormal romance
Avon
February 23, 2016
Hardcover
288
Library

Dante Notte has heard it said that love hurts. He just wasn't expecting it to run him over in an RV. Still, a punctured lung and broken ribs are nothing compared to the full-body shock he feels whenever he's near the vehicle's driver, Mary Winslow. He needs to keep her safe from their pursuers while he rescues his brother. Most challenging of all, he needs to claim this smart, stubborn woman as his life mate.
The naked, injured, insanely gorgeous younger man who clambered into her RV insists they belong together. If Mary wasn't feeling their incredible connection in every inch of her being, she wouldn't believe it. But now that the men who took Dante's twin are after her too, trusting her gut means risking her life for an immortal who's the very definition of a perfect stranger.
-Amazon
Imagine the first time meeting your fated lover is hitting him with your RV. That's how Lynsay Sands begins this paranormal romance with the human Mary and the vampire Dante.
Runaway Vampire was a fun ride from the beginning to the end. Mary is the first significantly older character I've read in a romance novel. We'll get to that topic later.
Running Over Naked Vampires
Mary is a widower traveling cross country with her beloved dog Bailey. She's on her last road trip. Things were never the same traveling since her husband passed away. When she unknowingly hits a naked vampire one night, everything changes.
Meet Dante, an Italian vampire on the run from his kidnappers. He and his brother were taken during a kidnapping investigation only for themselves to get caught in the crosshairs. Dante had no means of finding his fated life mate during his escape. Mary's the only person he can't control with his supernatural abilities, a concrete sign she is the one for him.
Mary doesn't believe in the paranormal, especially Dante claiming he's a vampire. With Dante's kidnappers on their tail, Mary slowly considers that a new (supernatural) love has arrived in her life.
Older Female Protagonists
You don't find many older female characters in romance novels. At least, I don't. I'm talking about women in their 50s and 60s unless you specifically search for them.
I appreciate Sands creating Mary, a woman in her early 60s herself. There's a stigma nowadays about older women with younger men. Older women in real life and romance novels deserve happily ever afters, especially if they are with handsome, Italian vampires.
Besides, Dante is hundreds of years older than Mary, so it's fair game. He is kind, strong, understanding, and a dear gentle giant. There's no way you could take Dante away from Mary, especially when you'll discover when she has endured before meeting him.
Final Thoughts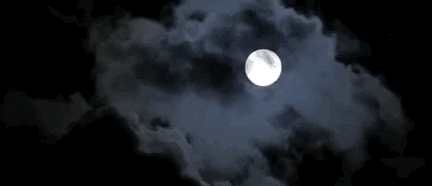 Vampire romance readers: add Runaway Vampire to your to-read list. Lynsay Sands delivers an enjoyable love story with vampires in the mix. If you love road trip adventures with paranormal hotties, go for this one.
If you can't get enough of the Argeneau series, you can find more on Sands' website. I might read more of this series in the future.
Want more reviews? Read: