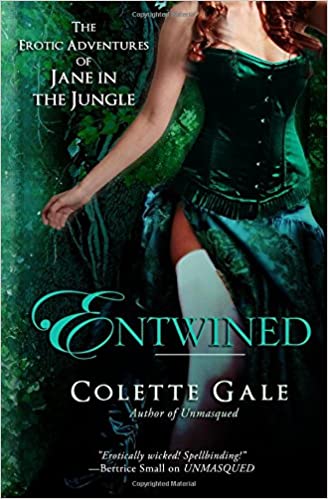 Entwined
The Erotic Adventures of Jane in the Jungle #1
Erotica, Victorian erotica, historical erotica
CreateSpace Independent Publishing Platform
April 5, 2014
Book
80
Purchased from Amazon

The first in a serialized collection of the sexy adventures of Jane in the jungle. Inspired by the stories of Tarzan and Jane, this serial is a creative, edgy, and yet romantically erotic Tarzan and Jane collection.
Darker and more intense than Fifty Shades of Grey, Entwined--and the subsequent volumes--are not for the faint of heart.
When not-as-proper-as-one-would-think Victorian woman Jane Clemons convinces her father to take her on an expedition in the jungle, her only goal is to find her lover Jonathan, who disappeared three years earlier. She and her father, along with Jonathan's trusted friend Kellan Darkdale, set off on their journey.
But shortly after their party arrives on the coast of Madagascar, Jane finds herself enthralled not only by the freedom and beauty of the lush jungle, but a reclusive wild man who seems to be fascinated by her.
-Amazon
Colette Gale's Entwined carries the same sensual thrills as her previous books. I've been following Gale's books for years. She throws extra spice into famous classical pieces like The Phantom of the Opera (Unmasqued) and Robin Hood (Bound by Honor). Once I discovered Gale has published Entwined, a steamy version of the Tarzan and Jane adventures, I had to read it.
What Happens in Entwined?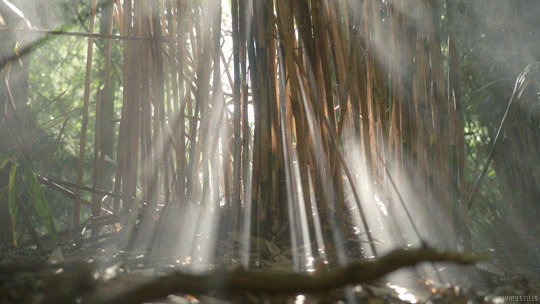 Jane sails to Madagascar with her father to study the wildlife and search for her missing husband, Johnathan. The father-daughter duo brings along their maid and Johnathan's former business partner Kellan Darkdale.
While Jane desperately searches for clues of her husband's whereabouts, she meets Zaren. The wild white jungle man invokes urges Jane she hasn't explored for a long time.
The Hot and Not so Hot
While you'll read some rather sexy scenes in Entwined, there are some unsavory moments, particularly with Kellan Darkdale.
Darkdale's madly in lust for Jane. He even attempts to have his way with her. Fortunately, Zaren scares him off, but the entire scene has left an unsettling feeling in my stomach. It's worse that Jane tries to be the good Victorian London gal and brush off the whole assault like it was nothing. Hello Jane, no!
Jane also keeps putting herself in situations where she's alone with Darkdale in the jungle. Heaven knows what he could've done to her. Good thing, Zaren was watching from the trees the whole time.
Should You Read Entwined?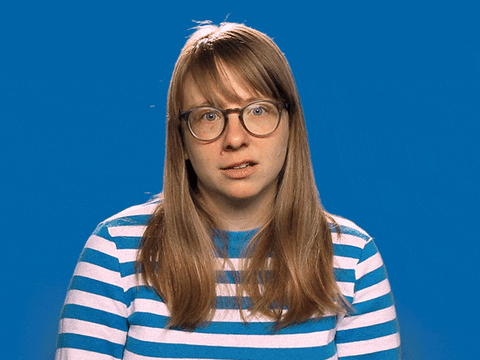 If you're looking for short erotica to read on a lazy Sunday afternoon, Entwined is the book for you. There are ten books in this series. Be prepared, the first book ends with a cliffhanger!
I'm contemplating reading the sequel and avoiding reviews on this series. I don't mind spoilers, but I like to keep myself in suspense with this one.
I'm considering purchasing the complete collection. If the rest of the series doesn't go well, I'll let you know.
Looking for more reviews? Read:
(Book cover: Amazon)
(Gifs: GIPHY)