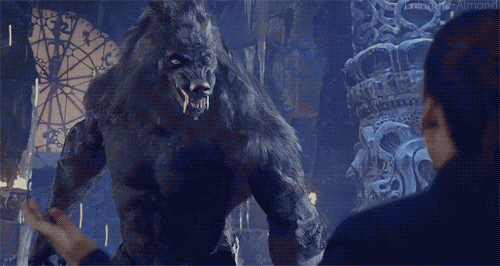 Would you date a vampire or a werewolf? Perhaps, you don't mind going out with a ghost. They may be dead, but they'll be by your side for all eternity.
The paranormal romance genre is filled with so many monsters and ghouls who may be your ideal fantasy partner. Which monster romance do you prefer?
If You Prefer Bigfoot…
Quick Summary: Marnie swears she spotted bigfoot crossed her path late one night. Things have been weird ever since she moved to Mystic Springs, Alabama. The town's handsome writer Clint Maxwell might have a part in it.
Other books:
 If You Prefer Demons…
Quick Summary: Demon slayer Tayla has a serious problem. She's in crossroads between her loyalty to her fellow slayers and her growing passion for Eidolon, the demon who saved her life. Which path will she choose?
Other Books:
If You Prefer Frankenstein's Monster…
Quick Summary: Angela Ellis falls in love with a silent giant in the Alaskan wilderness, not knowing the centuries-old secrets he carries.
Other Books:
If You Prefer Ghosts…
Quick Summary: Who framed Captain James Riordan? Crime investigator Grace Rivera helps the unfortunate spirit solve the mystery, and they fall in love in the process.
Other books:
If You Prefer Minotaurs…
Quick Summary: Social worker Diana Miller's one-night stand turns out to be more after discovering her former bedmate is a clingy shapeshifter. Mac Bodie thought one night with Diana would be enough. Now, he will do anything to get her back.
Other Books:
If You Prefer Orcs…
 Quick Summary: Trapped in a cold marriage, Lady Norr finds new romance (and borderline lust) for the infamous Orc captain Grimarr.
Other Books:
If You Prefer Scarecrows…
Scarecrow (Dark Fairy Tales #1) by S. Cinders
 Quick Summary: A steamy, dark retelling of the Wizard of the Oz starring Indi, wicked witch of the East, and an incredibly hot scarecrow.
Other Books:
If You Prefer Trolls
The Lonely Troll (Monster Romance #1) by Harpie Alexander
 Quick Summary: Delilah flees her village to avoid execution only to run into Skarde the troll. Any human who lays eyes on a troll must die. For once, Skarde changes his mind as he grows new feelings for Delilah.
Other Books:
If You Prefer Vampires…
Runaway Vampire (Argeneau Vampire #23) by Lynsay Sands
Quick Summary: Widower Mary winds up accidentally running over a naked man with her RV. Dante has escaped from his kidnappers, and he needs Mary's help. He realizes a freak RV accident has led him to his fated life mate.
Other Books:
If You Prefer Werewolves…
Taken by Werewolves (The Lost Princess of Howling Sky #1) by Kestra Pingree
Quick Summary: Sorissa is snatched from kingdom to kingdom amid a centuries-old war between vampires, werewolves, and humans. She doesn't believe she's the Lost Princess of Howling Sky. However, taken into a castle by four handsome werewolf princes changes her mind.
Other Books:
Who's your favorite monster boyfriend? Comment below!
Craving more posts? Read: