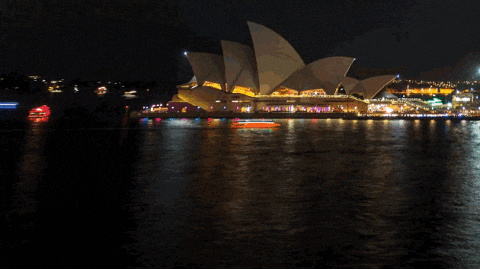 What are the first things that come to your mind when you think about Australia? Is it the Sydney Opera House, kangaroos, the accent, or vegemite?
Australia has one of the most beautiful natural landscapes in the world (in my opinion). You can easily put yourself in a romantic setting over there. Speaking of romance, here are 26 Aussie romance novels to explore for your reading pleasure:
Quick Summary: Vet nurse Meghan moves to Brigadier Station in the outback to marry her fiancé. The problem: she winds up falling in love with her future husband's younger brother Darcy. Now, Meghan faces a heavy decision to move on with her fiancé or take a chance with Darcy.
2. Dingo Wild (The Dingo Pack #1) by Lexxie Couper (paranormal, erotic suspense, shifters)
Quick Summary: Katy-Lin from California travels to Kangaroo Creek in Australia searching for her missing uncle. The dingo shifter Dean helps Katy-Lin on her search only to discover shocking secrets along the way.
3. Hector (Outback Shifters #1) by Zoe Chant (paranormal, shifters)
Quick Summary: All Myrtle wanted to do was to study moths in Australia.  She winds up taking care of a baby Pegasus shifter with an undercover griffin shifter hotter than the Outback. Hector is on a mission to take down a smuggling ring. He had no idea he was going to end up meeting his mate in the process. Now, his goals are to close the case and protect his new family.
4. Her Outback Driver by Giulia Skye (road trips, contemporary)
Quick Summary: A Canadian reality TV star and a British traveler come to the Outback to get away from the love problems at home only to end up falling in love with each other.
Quick Summary: A one night stand with
Cameron keeps haunting Lacey's mind, even though it's been years since she has seen him. Now back in Wirralong, she's seeing the handsome cop and can't help her magnetic attraction to him. Cameron has been having the same problem with Lacey.
Quick Summary: An older Outback cowboy is trying to avoid his growing attraction to the sweet, young man from the big city.
Quick Summary: Should Shaun pursue his NASA dreams or get a normal job and stay close with his family in Australia? With the big decision lingering in his mind, Shaun visits his family only to end up meeting Mitch, making things much more complicated than he wanted things to be.
Quick Summary: Marlo has had enough with her crappy job and turns to help out the Aussie billionaire Jack at his station. Together, they heal their old wounds and build a hot, budding relationship.
Quick Summary: A woman with a new life and a new boyfriend winds up with kindling thoughts of her former lover and best friend.
10. Winnawarra by Elizabeth M. Darcy (romantic suspense)
Quick Summary: Emily Perkins receives a will leaving her a piece of Winnawarra station. The problem:  a serial killer is on the loose in her area. Fortunately, Doug is around to protect her and help her track down the killer before she becomes the next victim.
More Aussie Romances to Explore
11. An Outback Affairby Iris Leach (contemporary)
12. Andrew's Outback Love (Outback Australia Romance #1) by Susan Horsnell (contemporary)
13. Different This Time (Molly Downs Outback Romance Series #1) by Tess McCallum (contemporary)
14. Falling for the Australian Billionaires by Shae Sullivan (contemporary, MFM, threesomes)
15. Flying with the Flying Doctors (Outback Doctors #1) by Kathleen Ryder (doctors)
16. Her Outback Playboy (Second Chance Bay #1) by Annie Seaton (contemporary)
17. Just One Kiss (Hearts of the Outback #1) by Susanne Bellamy (doctors)
18. Lethal Lust (Outback Wolves #1) by Vanessa Thorne (shifters, paranormal)
19. Outback Hearts (Beyond Reality #1) by Susan Stoker (romantic suspense)
20. Return to the Outback by Suzanne Brandyn (romantic suspense)
21. Ryan's Return by Sara Hartland (billionaires)
22. Some Girls Do (Outback Heat #1) by Amy Andrews (contemporary)
23. Taming the Outback (Australia Outback #1) by Ann B. Harrison (contemporary, single mothers)
24. The Long Paddock (Woodlea #1) by Alissa Callen (cowboy)
25. Unmasked (Melbourne After Dark #1) by Stefanie London (contemporary)
26. Win Me (The Outback Bachelor Ball #1) by Joan Kilby (contemporary)
Which Australian romance are you reading?
Wait! There are more posts like this one:
(Gif: GIPHY)
(Book covers credit: Amazon)