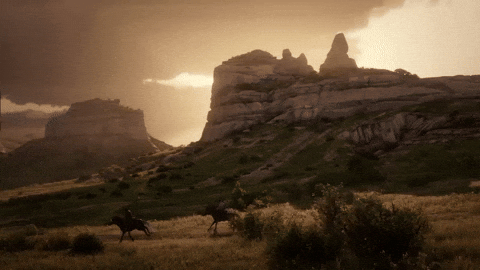 According to National Day Calendar, today is Cowboy Day (yeehaw)! It's celebrated every year on the fourth Saturday of July.
If you haven't combed through Amazon's romance section, cowboys are a pretty big deal. The biggest names in the cowboy genre include Diana Palmer, Lori Wilde, Linda Lael Miller, and Carolyn Brown.  I don't think I've read any cowboy romances yet, but I have a few paranormal ones on my to-read list
As part of today's celebration, here are 45 fine cowboy romance books to read and enjoy.
(#) A-B
C
F-M
R-S
T-W
Are you reading a cowboy romance now? Comment below your current title or any cowboy romances you'd recommend. ?
Love listicles? There's more:
(GIF: GIPHY)
(Book covers: Amazon)