Don't you wish there was more time in the day to catch up with all the books in your "to-read" list?
I have over a hundred on my list I know for sure. In my list, there are 20 hot books on my to-read list I have to read before this year ends.
Charity Weston actress falls for a highway bandit with a double life as a farmer.
About to marry the love of his life, Dylan chases his beloved Sadie from country to country in a delicious game of cat-and-mouse.
3. Dark Ghost by Christine Feehan
A hunted geologist finds refuge with a vampire hunter monk in the Carpathian
Recognize the familiar Tarzan story? Colette Gale spices up the classic tale in Entwined. Jane Clemons sets off to Madagascar to find her missing lover only to find herself attracted to a wild jungle man.
5. Forbidden by Beverly Jenkins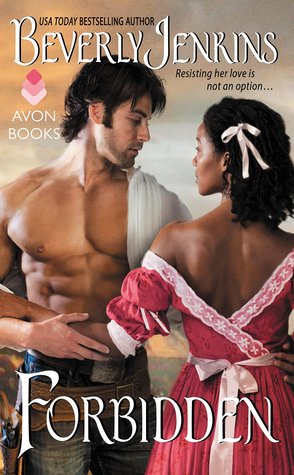 Even though Rhine has saved her life, Eddy plans to move on and settle in California. Her lingering feelings for Rhine make her twice of her decision.
6. Forbidden by Christina Phillips
Roman centurion Maximus is assigned to destroy a magical Druid clan in Britain. His mission is delayed when he falls for the bewitching Carys.
7. Heart Mate by Robin D. Owens
T'Ash is ready to settle down with his Heart Mate and start a family. Danith is the one for him, but she doesn't believe she is good enough. T'Ash proves how wrong she is.
A young escort set to marry receives alluring propositions from her fiance's brother.
Believing he can never find happiness again, Gilan finds love with a woman after shooting an arrow at him!
A former accountant working at a New Age bookstore gets involved with an incredibly attractive dragon shapeshifter.
11. Pirate by Connie Mason
Left for dead, Guy de Young rises again and sails the seas as an infamous pirate. Part of his revenge, he kidnaps Bliss Greenville only to relieve the days when they shared their first love.
12. Pleasure by Eric Jerome Dickey
A woman sets off on a sensual adventure after her "ok" boyfriend isn't giving her all the pleasure she deeply craves.
13. Possess Me by R. G. Alexander
Looking for a little sexy Bayou adventure? How about three? R.G. Alexander's anthology takes readers into a sensual world of New Orleans with all things voodoo.
Merys find herself drawn herself to Sobek, the Crocodile God. Unfortunately, their attraction is forbidden by divine law.
A Sioux warrior chief falls for the Crow tribe's warrior woman Snow Raven after kidnapping her.
Matthew Devenport must think of something to save his family from debt. He might have found his woman: the bookworm Sarah Moorehouse. She's been caught snooping around his estate for reasons unknown.
Psychologist Kismet Knight doesn't believe in vampires until she meets Devereux and her reality takes a supernatural turn.
Jada moves into the tropical St. Thomas only to run into her former flame, Randall. Should she start over with him? Randall has no plans to.
Three brothers own an "adult" theme park ready for any woman ready to face the rousing challenges.
Single mom Zoe Calderone accidentally summons a fine naked genie. The only way to get rid of him is to grant three wishes. Will that be all she wants from him though?
Which hot books are on your reading list?
Related posts:
(Pic sources: Amazon, Goodreads)