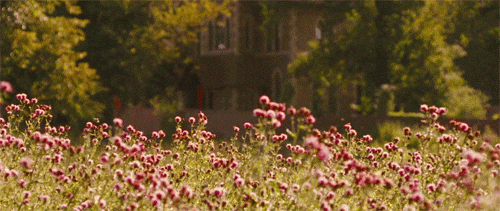 Finally, the winter blues are out of the way! Happy spring equinox!
Are you up for a little reading challenge for the new season? I am! Here is the Spring Romance Reading Challenge!
Down below, you'll find book hints. The books are listed only to present the ideas of the kind of book to read (but you're free to read them too as part of the challenge).
You must read:
1. A book set in the spring

Hints:
2. A book associated with spring break
Hints:
3. A book set in a popular spring break location: Cancun, Miami, Bahamas, Puerto Rico, Jamaica, Las Vegas, or Hawaii.
Hints:
4. An author born in March
Author hints:
5. An author born in April
Author hints:
6. An author born in May
Author hints:
7. A book with flowers somewhere on the cover
Hints:
8. A book with "spring" in the title
Hints:
9. A book with "flowers" or "flower" in the title
Hints:
10. A paranormal romance featuring a fox shapeshifter
Hints:
11. A paranormal romance featuring a bear shapeshifter
Hints:
12. A paranormal romance featuring a deer shapeshifter
Hints:
13. A contemporary romance set on a cruise
Hints:
14. A book with "blossom" or "blossoms" in the title
Hints:
15. A book written by an author with "March" as their surname
Hints:
16. A book written by an author named "April"
Hints:
17. A book by an author with May in their name
Hints:
18. A book with "garden" or "gardens" in the title
Hints:
19. A book with "bunny" in the title
Hints:
20. A book associated with the pagan holiday Beltane
Hints:
21. A book with "bloom" in the title
Hints:
22. A book released in March
Hints:
23. A book released in April
Hints:
24. A book released in May
Hints:
25. A book with "green" in the title
Hints:
26. A book with a pink cover
Hints:
27. A book with a purple cover
Hints:
28. A book with a green cover
Hints:
29. A book with a yellow cover
Hints:
30. A book with "butterfly" or "butterflies" in the title
Hints:
Let me know which books you've read throughout the spring season! See you then! 😉
While you're here, check out these posts: