Still waiting for Sherrilyn Kenyon's latest book? If you haven't heard, this is why:
One question: WTF? Of all of the things, why does this have to happen to her? Kenyon has been through so many obstacles all of her life.
Sherrilyn was raised in a poor, tumultuous household in Fort Benning, Georgia. Her parents argued and fought, the mother throwing dishes across the room. The father left the family when young Sherrilyn was eight years old.
Later, Sherrilynn's religious grandparents took Sherrilyn under their wing while her mother worked. Things weren't so happy with them either, especially with a grandfather who tries to force the "demons" out of Sherrilyn.
Life was getting a little better when Sherrilyn met Lawrence in college. However, life took a swift turn as they fell rock bottom, living in a crummy apartment and hotel. Throughout the time, Sherrilyn kept on writing until she became the successful writer she is today
It's like Sherrilyn is under some strange curse. Once she rises in her life, it comes collapsing down.
Is Sherrilyn Living in a Fantasy World?
I'm pretty neutral in Sherrilyn's poisoning case. One side of me wants to believe 100% Lawrence and his assistant have been poisoning her, and the other side feels something amiss.
According to Vulture, Sherrilnn's middle oldest son Cabal mentioned his mother doesn't live the healthiest lifestyle, possibly contributing to her teeth and hair loss.
Sherrilyn claims her husband's poison has made it so she has been feeling ill with a metallic taste in her mouth. She even found levels of arsenic and mercury in her hair.
Where is it coming from? It's her husband and the assistant waiting to get their hands on the estate.  Some say it may be from something in her house. Who knows.
Eventually, Sherrilyn took her husband to court and was jailed for ten days for disruptive behavior (gracious me). The case was later dropped. Let's hope Sherrilyn gets to back to writing and takes better care of her health.
While You Wait for Sherrilyn's Latest Releases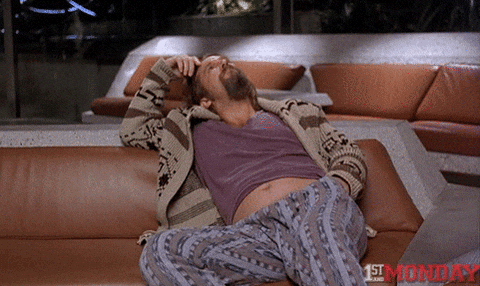 Every writer once and a while needs break. Sherrilyn Kenyon needs a big one.
While you wait as she restores her magical writing powers (and get rid of all of this negativity), here are a few of the most recent books you can read:
At Death's Door (Dark-Hunter: Deadman's Cross Trilogy #3) (2019)
Stygian (Dark-Hunter #29) (2018)
Death Doesn't Bargain (Dark-Hunter: Deadman's Cross Trilogy #2) (2018)
Enjoy!
(Gif from GIPHY)