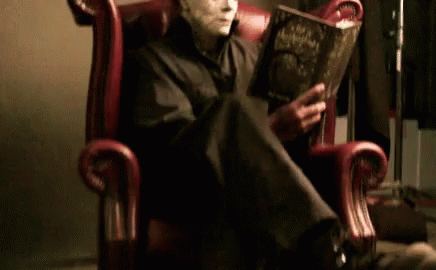 October's known for horror movies, haunted houses, and creepy corn mazes. It's one of my favorite months of the year! I love it!
On the other hand, this is probably not your thing. You'd rather stay at home with a big bowl of Halloween candy.
Fortunately, October has many romance releases to keep you busy! I had so much fun finding so many books coming out this month.
May October be an awesome reading month for you, especially if you're a parent stuck with trick-r-treat duty handing out cand
Here are the steamy romance releases of October 2019:
October 1
October 2
October 3
Caught in the Lies by Kacey Shea (contemporary)
Crescent Moon's Curve (Slate Mountain Wolf Pack #3) by Sammi Cee & Michelle Frost
Feline the Heat (Firehouse Feline #1) by Lacey Careter Andersen, L.A. Boruff, and Laura Greenwood (paranormal)
October 4
October 5
Cleo's Rage (Devil's Riot MC #4) by E.C. Land (bikers)
Frisked by You by Nikki Mays (police)
Room 143 by Laramie Briscoe (contemporary)
October 7
October 8
October 10
October 11
October 12
Immortal Obsession (Vampire Moons/ Blood Knight Chronicles #2) by Linda Thomas-Sundstrom (paranormal)
Just This One Summer (Montbellos #2) by Clare Connelly (contemporary)
Love Heals (Love Duet #2) by Leah Sharelle (contemporary)
October 14
October 15
October 16
As Long as I Have You (London Sullivans #1) by Bella Andre (contemporary)
Behold the Thief (Rich Man Poor Man #4) by Laura Landon (regency)
His to Protect (Elite Force Security #2) by Christiana Tetreault (military)
October 17
October 18
October 19
Dirty Secret (Back to You #4) by Mira Lyn Kelly (sports)
Finish What You Started (Memphis Blues #1) by Alexandra Evans (sports)
To Love in Silence (Currents of Love #3) by Emilee Harris (regency)
October 20
October 21
October 22
October 23
Bad Habits (Nashville Outlaws #1) by Cheryl Douglas (musicians)
Over You (The Millionaire Pact #8) by Virginia May (contemporary)
Taming My Whiskey (Whiskeys: Dark Knights at Peaceful Harbor #6) by Melissa Foster (contemporary)
October 24
Christian (Casanova Club #11) by Ali Parker (contemporary)
In My Chains (Tradition Bound #2) by Brynn Paulin (contemporary)
The Midnight Hour: All Hallow's Brides by various authors (holiday anthology)
October 29
October 30
Knight Watch (Alliance Agency #1) by India Kells & Maddie Wade (romantic suspense)
Master of Secrets (Gods of Vegas #4) by Sienna Snow (contemporary)
Master of the Hunt (Huntress vs. Huntsman #1) by Lisa Blackwood (paranormal)
October 31
Missed the previous releases? Here you go: