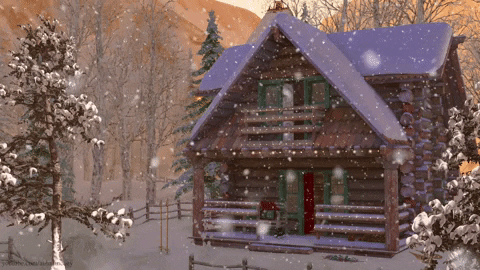 If I wrote a Christmas list of all the books I wanted, it would probably stretch from Maine to California. I doubt Santa would be able to stuff all of them under my Christmas tree. Heck, my whole house would be filled!
The week of December 11-17, 2022, looks incredibly promising. There are a few I've already listed in my TBR list:
New Flame by Margaret L. Carter (Dec. 12, 2022)
Sold to the Demon King by Lindsey Devin (Dec. 11, 2022)
Made Beast by Charlotte Powers (Dec. 13, 2022)
Dream Walkers by Petra Levy (Dec. 14. 2022)
The Heart of an Alchemist by A.R. Morgan (Dec. 14, 2022)
Found anything interesting on this list? Don't be afraid to share your answers!
(NOTE: Book release schedules and book cover art are subject to change)
Steamy Romance Releases: December 11-17, 2022
December 11
December 12
December 13
Christmas Down Under by S.E. Isaac (contemporary, Christmas, holidays, Australia)
Made Beast (Curse Made #1) by Charlotte Powers (mafia, monsters, New York City, erotica)
Making the Ogre's Naughty List (Orclandia #1) by Brynn Paulin (monsters, orcs, fantasy, bosses, holidays, Christmas)
Shadows of the Soul by Holly Oliver (LGBTQ, gay, shifters, fated mates, crime thriller)
December 14
Claimed by the Billionaire by Amiyah Sterling (gothic suspense, BWWM, age gap, Christmas, holidays, billionaires)
Dream Walkers (Dream Walkers #1) by Petra Levy (paranormal, reverse harem, erotica)
The Heart of an Alchemist (The Tria Prima #1) by A.R. Morgan (paranormal, vampires, dark fantasy)
 Touch: Becoming More by S.L. James (contemporary, MMF, threesomes)
December 15
Alpha Wolf's Secret Nanny by Anika Skye (paranormal, fated mates, nannies)
Christmas Getaway Griffin by Zoe Chant (Christmas, holidays, shifters, paranormal)
Healing Hearts (Bluebird Island Medical #1) by Melodie March (small towns, contemporary, holidays)
The Heart of the Halfling (Demon Deals #1) by Ingrid Chapel (paranormal, demons, dark erotica)
December 16
December 17
Christmas Camera by Lynn Hones (Christmas, holidays)
Santa Claws (Sombra Demons series) by Sarah Spade (paranormal, holidays, Christmas)
Willow Road by Holly Day (paranormal, shifters, gay, LGBTQ)
Yuletide's Christmas Treasures (Yuletide Village #1) by Trinity Blacio (paranormal, vampires, werewolves, Christmas, holidays)
In case you missed these previous posts:
(Gif from GIPHY)
(Book cover pics from Amazon)