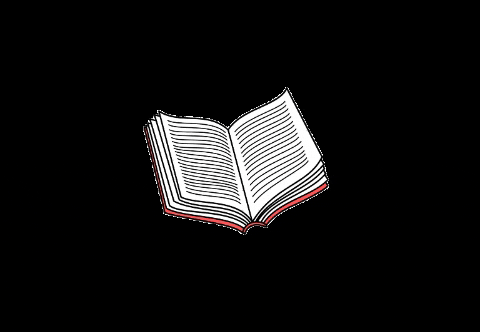 Don't know which romance novel to read next? I understand. I've been through the same situation.
Amazon is my haven when it comes to finding the next book to read. Since I've been on the site constantly, I've noticed some trending romance tropes repeatedly popping up on the pages.
In case you have no clue what to read next, here are some trending romance tropes that may help you out:
1. Alien Warriors
Who's in the mood for some hulking handsome alien warriors? You, perhaps? You can spot these books from a mile away. They often have a cover with some colorful man's abs (lol) set in front of a galaxy background. If sci-fi romances are your thing, take an alien warrior home with you.
Examples:
2. Alpha Males
There's something about powerful, overprotective males that gets readers' attention. They come in all shapes and forms: cops, firefighters, bodyguards, military, and even your friendly (and single) next-door neighbors. If you're looking for more alpha males in your life, these books are for you.
Examples:
3. Big Beautiful Women (BBW)
How come skinny women get all the fun? Big girls deserve some love too!
You may have come across some romance titles with "BBW" on the cover. This stands for "Big, Beautiful Woman." In other books, they're simply called "curvy." It's about time they had their own happily ever after.
Examples:
4. Billionaires
I think Fifty Shades of Grey is responsible for the explosion of billionaire romances out today. At least the book gave aspiring authors some motivation. If billionaires are your thing, you are happily covered.
Examples:
5. Black Women, White Men (BWWM)
While diverse romances are steadily rising, I have noticed a huge jump of "Black Women, White Men" (BWWM) books since I've been around the romance community. Love knows no racial boundaries.
Examples:
6. Bully Romance
Now, we all know bully sucks major balls. These books (as far as I know) are not supporting bullying in any sort of way. It's more like "enemies-to-lovers" type of romances. Honestly, I haven't read any (yet), but it's big on Amazon.
Examples:
7. Dark Romance
Dark romances are not your typical, happy fairy tale romances. They deal with darker themes like kidnapping, anti-heroes, and whatnot. Fortunately, I've read one before, and it's not so intimidating as I thought it would be.
Examples:
8. Fake Relationships
You're invited to your sister's wedding. You know your family is going to be asking you questions about your future marriage. Bring a fake "significant other" just in case. Don't you love those kinds of stories? There are plenty out there online.
Examples:
9. Mafia Men
Russian mafias, Italian mafias, you don't care as long they're hot, right? Fortunately, the mafia romance genre is a popular choice on Amazon. They have all kinds to sate your reading pleasures. If you're curious, alien mafia romances do exist!
Examples:
10. Monster Romance
Human lovers? Boring! Where are the hunky centaurs and orcs?
If the same old love stories with humans falling in love bore you to death, monster romances may be your preference.
Examples:
11. Omegaverse
The omegaverse features three types of people: Alphas, Betas, and Omegas. Alphas are the dominant ones, betas are in the middle, and omegas are usually the alpha's mates. The omegaverse features characters with a more animalistic nature. You got your clans, mating seasons, and whatnot. In certain LGBT omegaverses, male omegas do get pregnant. It's quite an interesting world.
Examples:
12. Paranormal Academies
What's with the rise of paranormal academy genre? I've seen them a lot on Amazon. Is it because of Harry Potter or Lev Grossman's The Magicians? Who knows.
No matter, I found plenty of books in this genre I'm putting in my TBR pile.
Examples:
13. Regency
Regency romances have been around since…forever, right? They dominate the romance novel world and they're not dying off anytime soon. If you're looking for romances with Bridgerton vibes, regency romances are the books right up your alley.
Examples:
14. Reverse Harem
What's wrong with having a happily ever after with more than one guy? Looks like you're the reverse harem type. Don't worry, it's a perfectly legal fantasy. However, Stephanie Brother's 10 Men is the first reverse harem I've seen with the protagonist is involved with 10 men. Like, whoa, hold on.
Examples:
15. Scotsmen
There's something about Scottish highlanders in their kilts wielding massive swords that make readers go ga-ga. If you're an avid Scotsman romance reader, you're in luck. Those books are everywhere!
Examples:
16. Shifters
Shifter romances be praised! They've been around as long I've been reading romance novels. There are more shifter stories besides your common wolves and bears. I've seen cougars, gorillas, and even koalas. The shifter romance community can be a wild place (no pun intended).
Examples:
Which trending romances have you found on Amazon? Which ones are your favorite? Let me know down in the comments below!
Like posts like this? There's more:
(Book covers: Amazon)
(Gif: GIPHY)